Community Gym… ideal if you are aged fifty plus!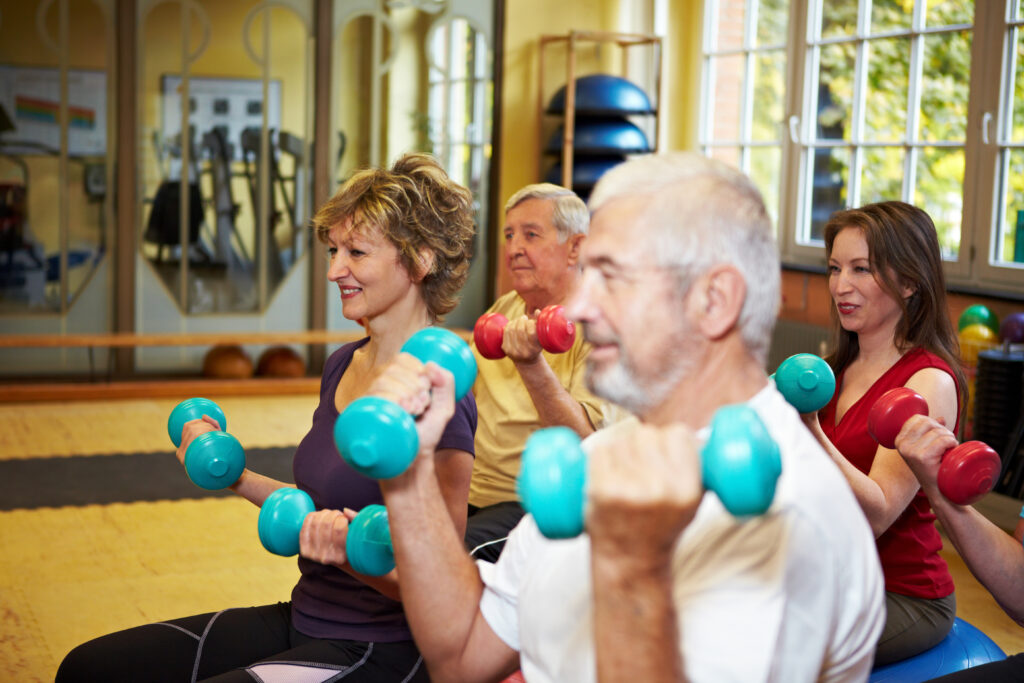 Only about one in ten Australians over the age of fifty exercises enough to gain any cardiovascular benefit. Some estimates suggest that up to half of the physical decline associated with old age, may be due to a lack of physical activity.
At Castlemaine Fitness Centre we provide fitness programs and activities for people of all ages, however we are acutely aware of the importance of exercise for people aged fifty years and over, and people with chronic disease.
Joining our Community Gym program is a great way to kick start or maintain your fitness.
Each participant is provided with:
An initial fitness assessment.
A personalised fitness program, designed to meet achievable fitness and health goals.
On-going support from our qualified and experienced fitness program leader.
A fun and rewarding environment to enjoy the benefits of improving your fitness level.
The Community Gym program runs on Monday & Wednesday at 10:30am & 2:00pm, and Tuesday & Thursday at 11:00am
To join a group please provide a referral, or medical clearance from either your GP, Exercise Physiologist or Physiotherapist.
$5.00 per session or purchase a ten visit pass for $50.00