Increasing the safety of children around water for this summer and beyond. Choose either between one-on-one instruction, or join one of our small group lessons.
Both weight training and cardio provide benefits when it comes to weight loss. Beth is offering session Tuesday and Friday mornings 9.00am - 10.00am
Working out in the water is one of the most therapeutic activities available. We provide a range of Aqua Aerobics classes for beginners or the more advanced.
Castlemaine Fitness -
Our Aims
To achieve recognition as a quality Castlemaine health and fitness provider, ensuring everybody has the opportunity to be healthy. To encourage Castlemaine Fitness members to live well and achieve their fitness goals by supplying quality service and facilities to the Castlemaine community.
Read More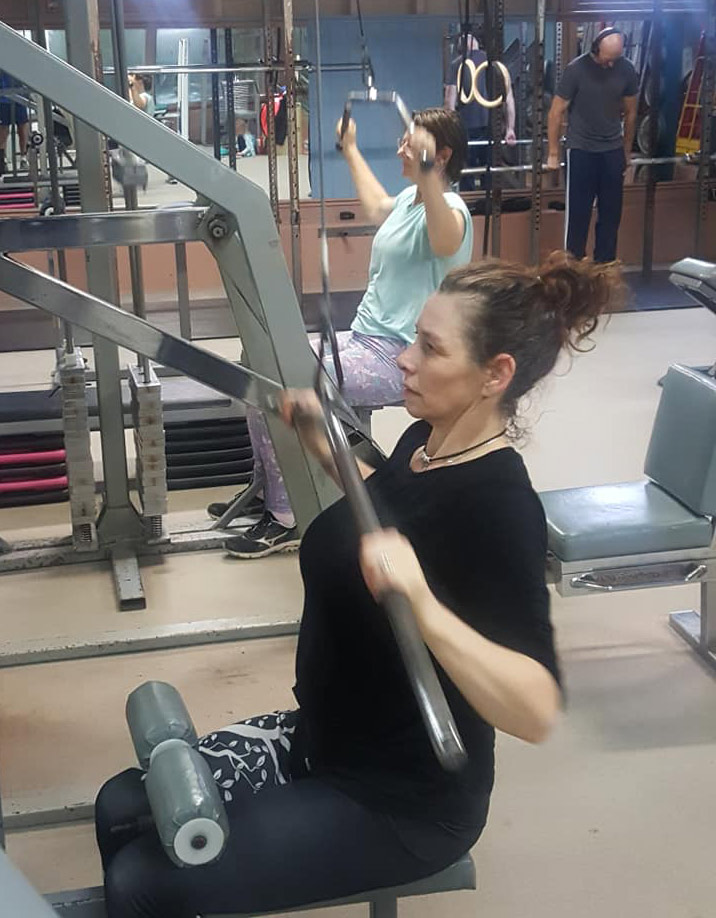 I am at an age where I just want to be fit and healthy. Our bodies are our responsibility! So start caring for your body and it will care for you.
Since starting the community gym class at Castlemaine Fitness, I am much more aware of my body, how I move and my posture. As a result, I no longer take pain medication for my back!
Our Gym and Pool Classes
Find a training/lesson that matches your needs.
Mon – Fri 6.00am – 8.00pm
Saturdays 9am – 5pm
Sundays 10am – 1pm (Closed third Sunday of the month)
CUP DAY – Open 6am-1pm
Note: Pool closed during Aqua Aerobics.
Pool and Gym
We offer a range of pool-based classes including Swimming Lessons, Aqua Aerobics as well as Pool Parties.
We also offer different gym sessions for cardio, group fitness and more.
We offer lessons for students looking for stroke correction, kicking technique, body positioning and

We offer lessons for adults of all abilities, from beginners looking to get comfortable