Emmett Therapy is offered exclusively to the Mount Alexander Shire Community from Castlemaine Fitness Centre…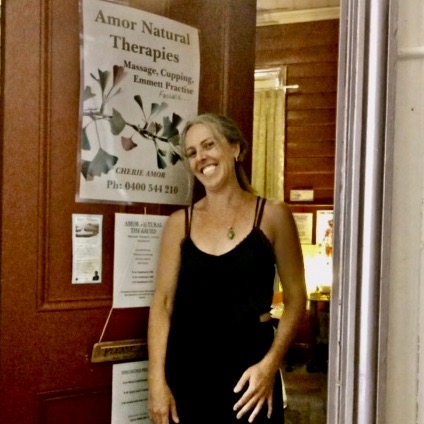 Starting Amor Natural Therapies over ten years ago as a remedial massage therapist, Cherie has completed further training over the past three years, and is now the only practicing Emmett Therapy specialist in the Mount Alexander Shire.
Emmett Therapy is a light touch modality that works with the nervous system and muscle memory – it is highly effective in addressing pain and discomfort. 
Like a touch pad, sequences of points can unlock old pain memory in the body, and may re
turn the area worked on to a natural function before injury or trauma.
Emmett therapy can be practiced on any age group, and clients can be fully clothed.
Cherie operates in residence from her dedicated treatment room at Castlemaine Fitness Centre on Thursdays and Fridays. For more information on the health benefits from Emmett Therapy, or to book your treatment please call Cherie on 0400 544 210, or visit the Amor Natural Therapies Facebook page.